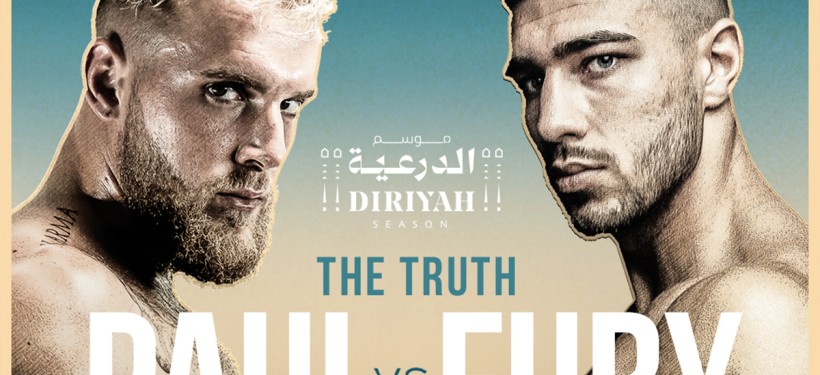 When is the Jake Paul vs Tommy Fury boxing match, what time is it on which channel? When is the Jake Paul vs Tommy Fury boxing match, what time is it on which channel?
In recent months, the boxing world has been buzzing with the intense rivalry between Jake Paul and Tommy Fury. The two fighters have engaged in a war of words on social media and in interviews, and fans are eagerly anticipating a potential matchup between the two.
Jake Paul, the YouTube star turned boxer, has made a name for himself in the sport with a series of high-profile fights against fellow YouTuber AnEsonGib, former NBA player Nate Robinson, and former UFC fighter Ben Askren. While many initially dismissed Paul's boxing career as a publicity stunt, he has proven himself to be a competent fighter, with a record of 4-0 and three knockouts.
Tommy Fury, on the other hand, comes from a boxing family. His older brother is Tyson Fury, the former heavyweight champion of the world, and his father and uncle are also former professional boxers. Tommy himself has a record of 7-0, with four knockouts, and has been steadily building his reputation in the sport.
The rivalry between Paul and Fury began when Paul called out Fury on social media, claiming that he was avoiding a fight with him. Fury responded by challenging Paul to a fight, and the two have been going back and forth ever since.
In interviews, Paul has criticized Fury's boxing skills, claiming that he has only fought weak opponents and does not have what it takes to beat him in the ring. Fury, for his part, has dismissed Paul as a "clown" and has vowed to knock him out if they ever do fight.
While a fight between Paul and Fury has not been officially announced, both fighters have expressed interest in facing each other. In an interview with ESPN, Paul said that he would be willing to fight Fury if the money was right, while Fury has said that he would be willing to fight Paul "for free" to shut him up.
Despite the animosity between the two fighters, some in the boxing world have questioned the legitimacy of a potential matchup. Paul's opponents thus far have been largely untested, and some believe that he is not a true boxer but rather a celebrity looking for attention. Fury, meanwhile, has yet to face a truly formidable opponent and may need more experience before taking on a fighter like Paul.
Regardless of the criticisms, there is no doubt that a fight between Jake Paul and Tommy Fury would generate a great deal of interest and attention. Fans of both fighters are eagerly anticipating a matchup, and the two men continue to trade barbs on social media. Only time will tell if this rivalry will come to a head in the ring.
This post 19 ŞUBAT 2023 was written on.
Comments (0)
What would you like to say?